What Our
Clients & Partners

Say...
Shelley is very knowledgeable and tries her best to provide the best information and assistance to her clients. If at any time there are questions, she is friendly, responsive, and follows-up immediately! -Emibgloba12442
Shelley is extremely accurate in her lending knowledge and knows exactlty what the best program is for you. I was very impressed with my personal home loan transaction. She gave me the confindence I needed upfront and the follow through was incredible. I would highly recommend Shelley to accurately provide details for your loan and she will tell you straight up what to expect. -JoEtta Mahowald
Shelly is great and very professional. My husband and I had a terrible experience with a previous lender and then we met Shelly. She was very open and didn't pull any punches. She told us exactly what we would qualify for and helped us get the financing once we found the home we wanted. The transition was easy and we were continually updated with the progress. We recently just used her services to refinance and this too was a very easy process. She is great and would recommend her to friends and family. If we decide to move and get another home you never know we would definitely use her expertise. -Vcchevy58
Shelley is very attentive and knowledgeable and has been a trusted friend/agent/and confidant. She has repeatedly offered my timely and pertinent advise and feedback and I would not hesitate to refer her to any of my family or friends. -Mjackson0071
She was very helpful and professional throughout the entire process of my home purchase. I have used her several times and have even recommended her to my friends and family and they have been just as happy as I was. -Rob2101797
Shelley is super knowledgeable and very easy to talk to. My husband and I have used her services for the purchase of our current home as well as a refi and are now looking to purchase a new home and can't imagine using anyone other than Shelley. She really is the best! -Brittanycox80
Shelly is professional and extremely knowledgeable about the loan industry. She made the whole easy, she was timely, accessible was a pleasure to work with. -Groggy70
Shelley is very thorough and on the ball. My wife and I have used her twice now for home purchases and refinances. Each time she has made the process smooth and as easy as possible. She will work with you, give you several options and explain them all. This will allow you to make an informed decision that works best for you in your situation. HIGHLY RECOMMENDED! -Marcb62
I have worked with Shelley and her team for many years, I love how quick they are to respond, they are very professional, efficient and they make you feel like you are their only client! If you are looking to get a new mortgage or refinance you're in the right place and in good hands, I highly recommend Shelley!! -Robin Pinkus
Shelley and her team are quick and amazing. Shelley has helped me obtain the best loan to meet my financial needs for almost 10 years. Her knowledge is unmatched and her warm personally is a bonus. -Cindy Grogan
Shelley and the team of mortgage professionals at Nexa were patient in explaining things to me (a first time home buyer). No question was too silly for them to call me personally to answer. And talk about going above and beyond; Shelley came to our signing with such lovely, unexpected gifts. She's the sort of lady who puts the "serve" in customer service. And last but not least, Shelley blew us away with the gorgeous yard card that greeted us today when we entered our new home today. From start to finish, the Nexa family was professional, understanding, kind, and completely forthcoming in every way. We'd recommend Shelley and Nexa mortgage to anyone looking for the best in mortgage services! -L Lamb
Such a fantastic experience from start to finish. She helped me so much with every part of the transaction! I can't say enough good things about her and her team. She will take care of you! -Josh Sayre
Shelley and her team did a fantastic job finding the right loan for me. They were kind, professional and honest. I definitely recommend NEXA Mortgage. -S Rudolph
Shelley is amazing. From the moment the first phone call was made up until now she has been great. I immediately felt like I was part of her family and my interests were her interests. Knowledgeable, reliable and always willing to help is the type of person Shelley is. I have recommended her services to a few of my close friends because of course who doesn't want the best and only the best! God bless Shelley and continue kicking butt at what you do! Thank you for everything. -Tony Medrano
Shelley was hands down the best to work with. She was there every step of the way with a text/call whenever we had questions or to calm nerves. -Kolin Chandler
Shelley and her team are amazing! Shelley beat out other providers and gave me the best interest rate. Her team helped walk me through my refinance and we closed timely. Very happy! -Stephanie Brown
Shellie and her team were great! Processed my refinance quickly despite a few bumps that came up during the process. When they did arise, Shellie found a way around them faster than I would have imagined. -Jim Dudek
Shelley and her Team are Rock Stars! They went to above and beyond to help us achieve our dreams of owning our beach vacation home! We never knew this could be a possibility but with Shelley's help and great advice our dreams are coming to a reality! We are so grateful for all her help and her entire Team I would definitely recommend Shelley when your ready to make your Dreams a Reality! -Shanna Heffron
Easy to work with, very kind, smooth process, good communicator. Once you tell her what you need, how she can help, and anything else you come up with during the process...she will ALWAYS be there for you! AMAZING! -Jeannette Sanchez
Shelley is the best! She is caring and professional. She is always readily available to answer any and every question, no matter how trifling they may be. We've worked with her twice now and each time she found the best deal for us and took the time to explain everything during what can be a very emotional, stressful process. She treated us like we were her top priority, even though I'm positive she has clients for far bigger budgets than ours. We are more than happy to recommend her to all our family and friends. -Hilary Gandara
Shelley is amazing! In today's climate, with so many people having their hands in the finance and real estate game, it's hard to know who to trust and who will have your best interest at heart. Well look no further because you've found her!!! Shelley has helped me with the purchase of my home and refinancing…twice! Why twice? Because today's market has been so advantageous for the home owner, she takes the time to reach out to clients, educating them on opportunities and keeping it real. Shelley has been hugely responsible for assisting me with my financial stability and sanity! I'm so lucky and blessed to have you as a member of my team because I wouldn't be here without you! Thanks for all that you do Shelley!!!! -Ed Barnes
Shelley ROCKS!!! She knows the business inside and out and she is a straight shooter and will tell you like it is. She is the type of loan officer who can anticipate a problem and works on a solution to fix it before it's even an issue. She has helped so many people achieve their dreams of being homeowners and loves what she does. If anyone has any questions or needs help qualifying for a home....she is your girl! Thanks, Shelley for everything you do and everything you have done. Keep up the great work. -Paula Brevig
Submit Your Review!
I'd love to hear from you! Use this form to send over details about your experience with me.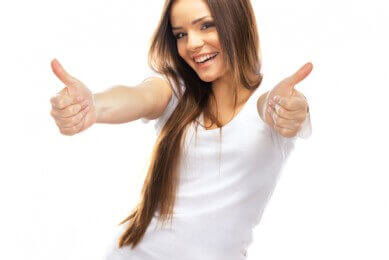 Get Your FREE Pre-Approval Letter Now!